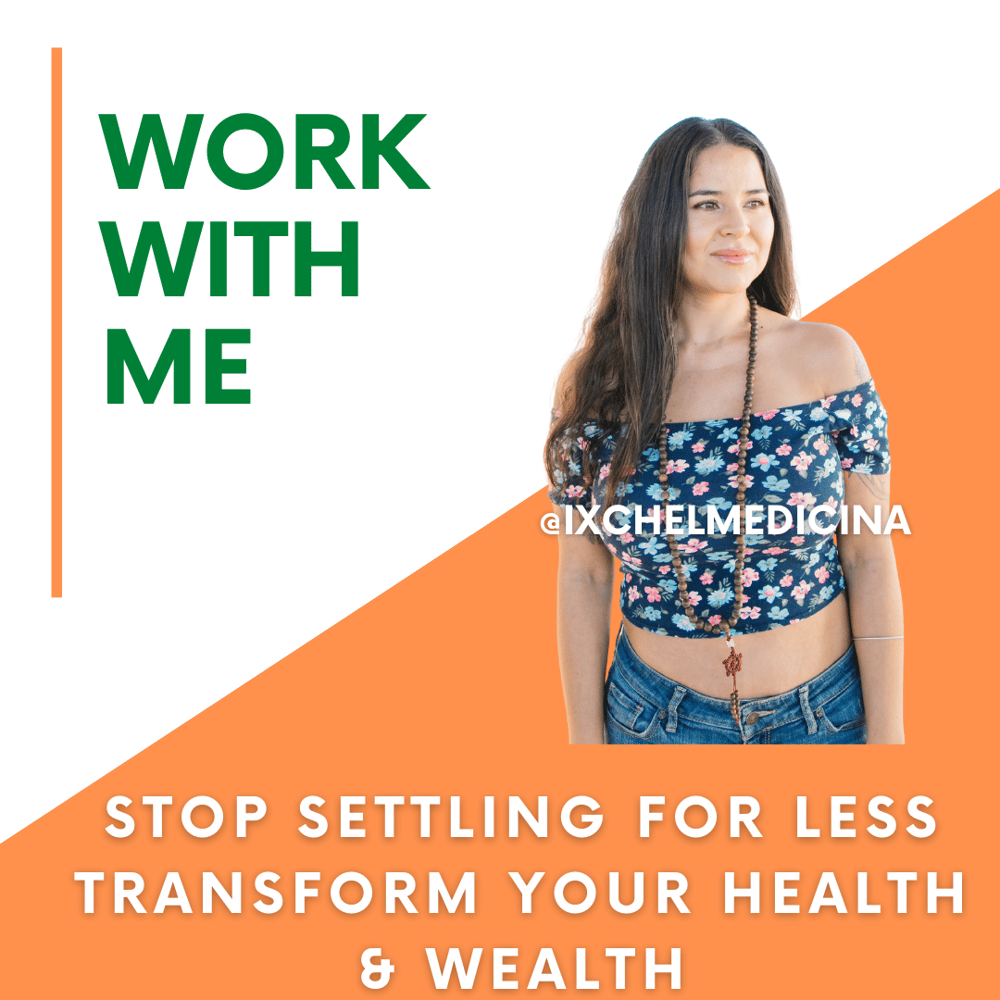 GET PAID AS A
HEALTH
INFLUENCER!
Hey friend! I am super excited you are interested in transforming your life and the life of many! Becoming a health influencer during the last 7 years has completely changed my life in so many levels. My health, my community and my finances has transformed.
As a health professional I feel that my practice is my forever commitment. However, one day I came across someone that shared this opportunity to help people upgrade their health and wealth with me and I felt a deep calling to look into it deeper. After talking to my mentors I decided to trust this journey and went all in. I grabbed my phone (my magical device) and started sharing about superfood products that I love, and I turned it into a million dollar business from WiFi at home. My business pays for free trips, great bonuses, commissions and helps me make an impact in thousands of people's lives!
Before PURIUM I was a struggling with my health business and my health. I didn't have the time freedom I desired to live my dreams and do the things my heart desires. All the money I made was based on exchanging time for money. I hardly had time to spend with my family, friends and I felt unfilled in my career and community.
I WANTED TO CREATE IN MY LIFE:
1. FREEDOM
2. BEING ABLE TO TRAVEL INTERNATIONALLY
3. VISIT MY FAMILY IN THE EAST COAST
4. RESIDUAL INCOME
5. MORE AUTHENTIC FRIENDS AND COMMUNITY
WITH THIS BUSINESS I HAVE BEEN ABLE TO ACHIEVE ALL OF THAT AND MORE!
But honestly I must share that before I got started I was SUPER SKEPTICAL!! But when I saw this company and how this company does Network Marketing so differently I fell in love with it. Purium's values match mine. We are visionaries, innovators and want to be the light for many that are suffering.
This is the new social sharing economy. We have a partnership that makes sense in the world we live in today. Everything is done in the internet and we are all already buying from people we follow online. It makes sense to earn money as you refer products you love! And that is what we do. (Think it how many times you made restaurant and amazon products referrals and never got paid!)
What started as the scariest decision of my life by telling my friends on social media via posts on Facebook and Instagram - with less than 2,000 followers - turned into a life changing career decision that has given me and more freedom, abundance, and fulfillment than I could have ever imagined!
UNDER 2 YEARS LATER I HAVE BEEN ABLE TO CREATE:
FREEDOM TO WORK ON THE ROAD FROM WI-FI, ON MY OWN TERMS, RUNNING A MULTI-MILLION DOLLAR BUSINESS
FREE TRIPS TO TRAVEL NATIONALLY AND INTERNATIONALLY
MY PARTNER DECIDED TO JOIN ME AND FAMILY
I HELP MY MOTHER FINANCIALLY
I BUILT A NICE SAVINGS ACCOUNT
LIVE COMPLETELY FINANCIALLY FREE
FOUND THE BEST COMMUNITY AND SISTERHOOD
MAKING MONEY WHILE WE SLEEP #RESIDUALINCOME
And the best part is that we are just getting started!! Our community is growing exponentially and our systems and support daily makes us so special with accountability. We never feel alone! We have helped hundreds of moms, dads, artists, therapists, and professionals build a successful side hustle and most have turned into full time.
There's plenty of room at the table for you and we can't wait for your transformation! We are all worth the same abundance. 😍
If you already buy $70 of organic plant-based supplements a month then this is FOR YOU!
If you are looking to reset your gut, detox, transform you lifestyle and share to get paid then THIS IS FOR YOU!
If you are already sharing supplements you take with others on your social media then this is for you!
If you want to try something new then this is for you.
Copy and paste link below to book a call with me so we can get you started.
Calendar Link
https://spiritual-junky.square.site