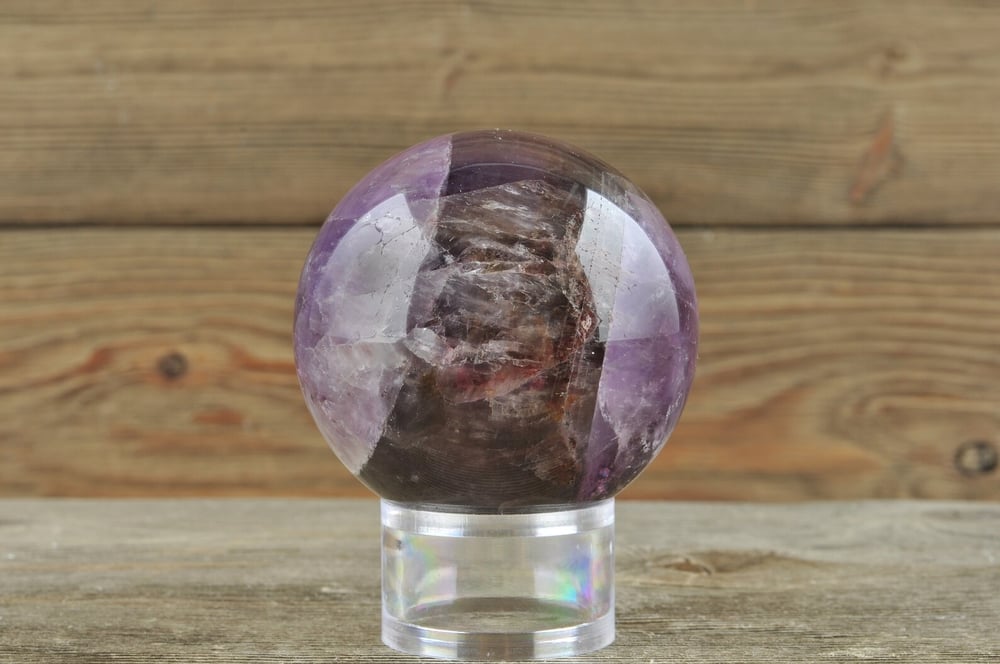 1 Super 7 Sphere | size 1.77 inches
"Super Seven," also known as "Sacred Seven" or "Melody stone", is a quartz that contains seven materials; goethite, cacoxenite, rutile, lepidocrocite, amethyst, clear quartz and smoky quartz. The combined energy of these stones is what makes these rare pieces so sought after. Super Seven is only mined in a remote area of Brazil and in limited quantities... it's a special offer!
Super 7 is a very spiritual stone. This unique self sustainable stone retains all its properties without any need of cleansing or energizing! It is known for developing your spiritual practice & psychic abilities including, telepathy, clairvoyance, clairaudience, and clairsentience, channeling, and telekinesis.
Super Seven is considered to be remarkable because it has the unique ability to simultaneously connect us to higher realms yet ground us firmly in physical reality. Thus this stone isn't limited to association any one chakra, but is remarkable at aligning, healing, balancing, and energizing all 7 chakras.
These spheres are healing when held in meditation, and send their energies in all directions simultaneously! And you can also have fun with two of them, seeing how they attract each other on one side and repel each other on the opposite side. Science and magic together!
It's not meant to treat or cure disease. Please contact your doctor.