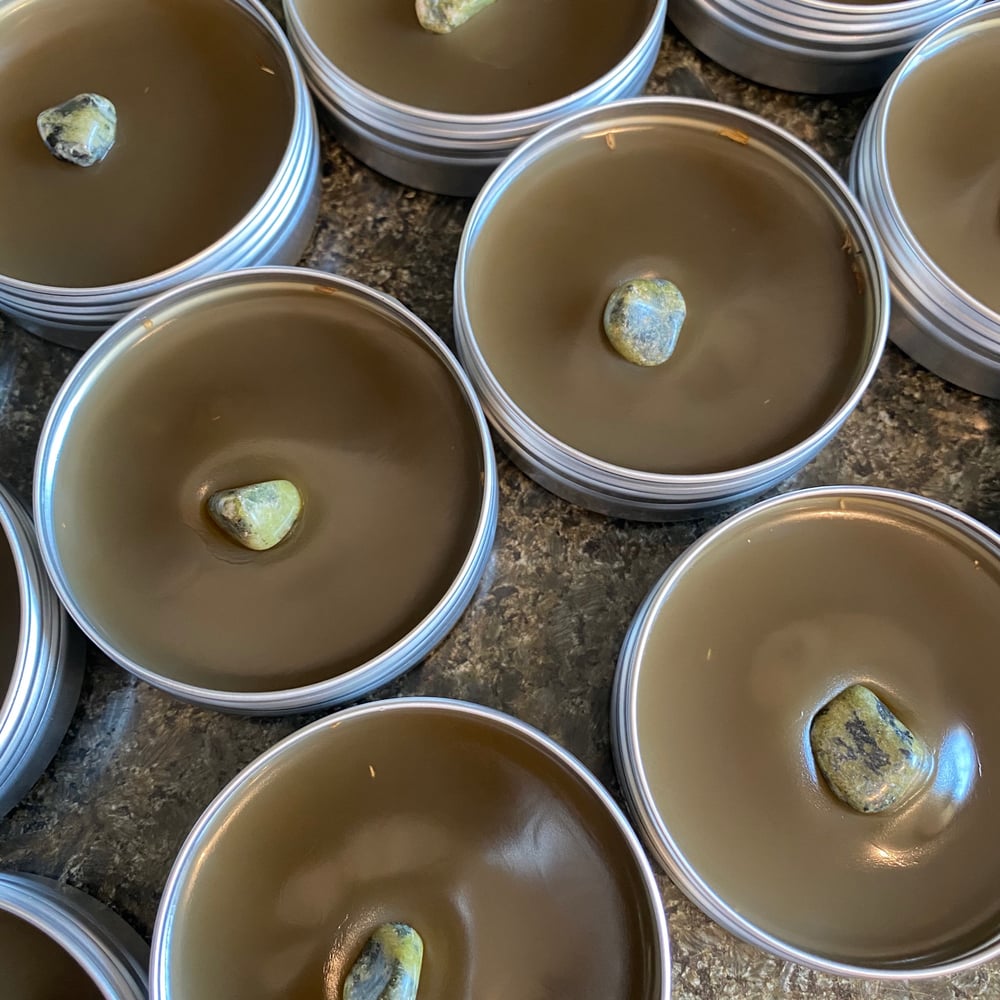 For Pain, Chest Rub, Or Massage Body
For adults only
Menthol Pain Reliever
Ingredients - Essential Oils: Rosemary, Eucalyptus, Peppermint, Clove, Camphor. coconut wax. 2oz
Perfect if you're dealing with pain or sore muscles or use salve before mediation on chest, back of neck, shoulders, and temples about 30 min before you start. Can also be used as vapor rub. Rose quartz is added to bring in love to painful areas and amethyst to help with pain. Will relieve pain in 20 min and can last about 8 hrs. Salve is for external use only.
May help tackle different kinds of pain so what one doest cover the other one will. Peppermint oil is used as driver oil to help enter the body faster. All the other oils help the body ease pain. Personally, these to are amazing for simply relaxing after a hard day.
Emerald Gemstone to help bring love into the body.
Spiritual Junky does not assume any liability for any damage or injury that may result from the use of our products. No claims are FDA approved. Not meant to cure or treat. See your doctor for professional advice.